Jeep Tire Center Quarryville PA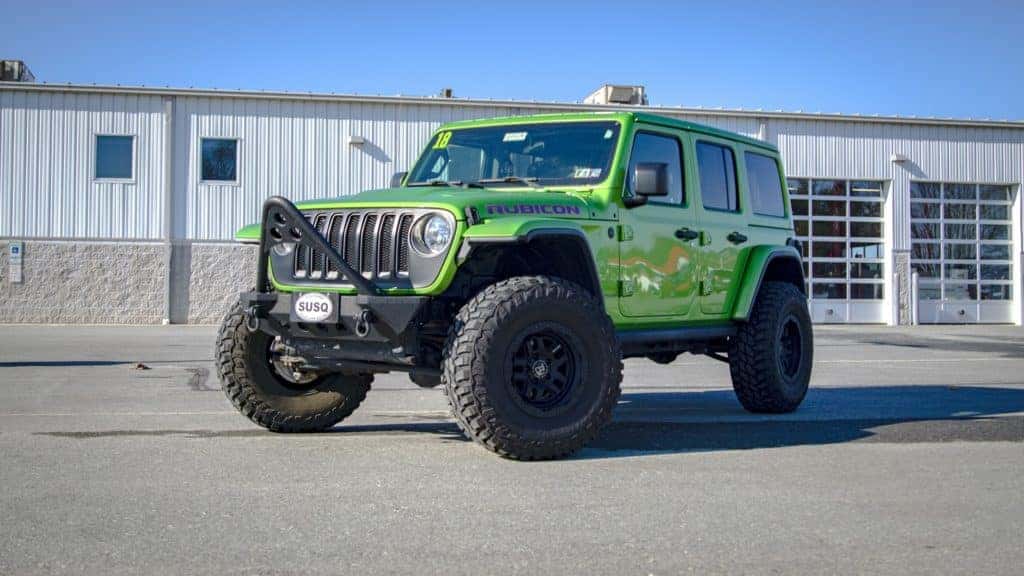 Jeep Tire Center Quarryville PA
If you're the owner of a Jeep vehicle, then you know firsthand the kind of power and athleticism these vehicles are capable of! Jeeps are known for their ability to tackle many different kinds of terrain, whether that's a busy highway, or a winding dirt road. No matter where your busy schedule might take you, your car is bound to accumulate a bit of normal wear and tear over time. One of the best ways to preserve your Jeep and keep it working in its best possible condition is to stay up to date with all of your routine tire maintenance! When you care for your tires, you'll be ensuring better fuel efficiency, increased traction, greater longevity of your vehicle, and so much more! Read on to learn more about our tire center here at Susquehanna CDJR, where we proudly serve the Quarryville, PA community!
About Quarryville PA
A borough of Lancaster County, Quarryville is situated in southeastern Pennsylvania, not far from the Maryland border. The borough got its name from the stone mining industry that was once prominent in the area, and the historic quarry still remains, though it's now filled with water. If you're spending a summer here in Quarryville, be sure to check out Yogi Bear's Jellystone Park, a water park with activities for all ages including a pool, water slides, and splash pads. Quarryville is also just a few miles from the town of Lancaster, Pennsylvania, where you can tour the beautiful landscapes of Amish country, and check out hand-crafted goods like furniture, textiles, and more.
Schedule Service at Susquehanna CDJR!
Have you been experiencing issues with your Jeep's tires? The friendly service staff at our dealership have the training to diagnose any trouble your vehicle might have. Or, if it's time for some routine tire maintenance like a tire rotation, or tire pressure check, we've got you covered! Our service form makes it a simple process to set up service. Simply use the online form to request your appointment, or give us a call today at Susquehanna CDJR!
Get a Great Deal on Tires for Your Jeep!
Want to get a great deal at your next tire service appointment? Our dealership also has regular service specials, which can help you save money. Our online specials page updates regularly with new was to save, so you never miss out on a great deal. You can also inquire about our specials by giving us a call, or visiting our dealership to speak with a member of our service team. If you're in need of a new set of tires, we'll help you find the perfect set at a price that fits your budget!
Buy New Tires near Quarryville, PA
Trying to find an accessory but need some questions answered? Our staff will get you the answers you need. Give us a call or complete the parts form on our site to get in touch with our parts center. We offer all sorts of different tires that suit all kinds of Jeep vehicles. Whether you're looking for some rugged all-terrain tires that can stand up against a rocky off-road trail, or a pair of all-weather tires to get ready for winter, we'll be happy to order and install anything you need here at Susquehanna CDJR.
Tire Repair and Servicing for Quarryville Drivers
Have you recently had a flat tire or a blowout? Our friendly team makes it easy for you to get your vehicle repaired or serviced. Give us a call or complete the parts form on our site to get in touch with the helpful associates at our parts center. We can order and install new tires for you, as well as perform maintenance like a wheel alignment, tire rotation, suspension balance, and more. These services will help keep your tires in great condition for as long as possible, so you can focus on enjoying your Jeep!
Susquehanna Chrysler Dodge Jeep Ram Services
Susquehanna Chrysler Dodge Jeep Ram has a variety of useful service and parts resources right on our website! Here are a few of them: