Save Time, Start Online at Susquehanna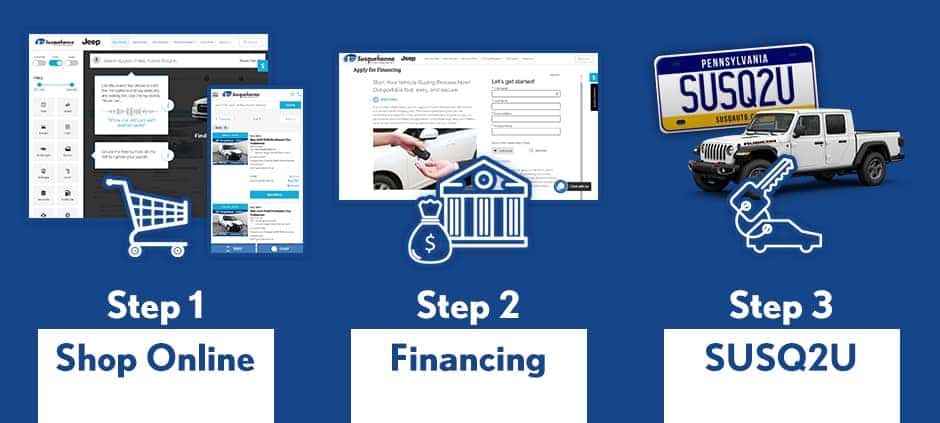 START SHOPPING ONLINE FINANCING SUSQ2U/Test Drive
Why Start the Car Buying Process Online?
What is Susquehanna Auto doing to make the car buying process easier and safer for all our customers and potential customers? Well, let's go through the steps that will save you time and potentially many headaches throughout the car-buying process.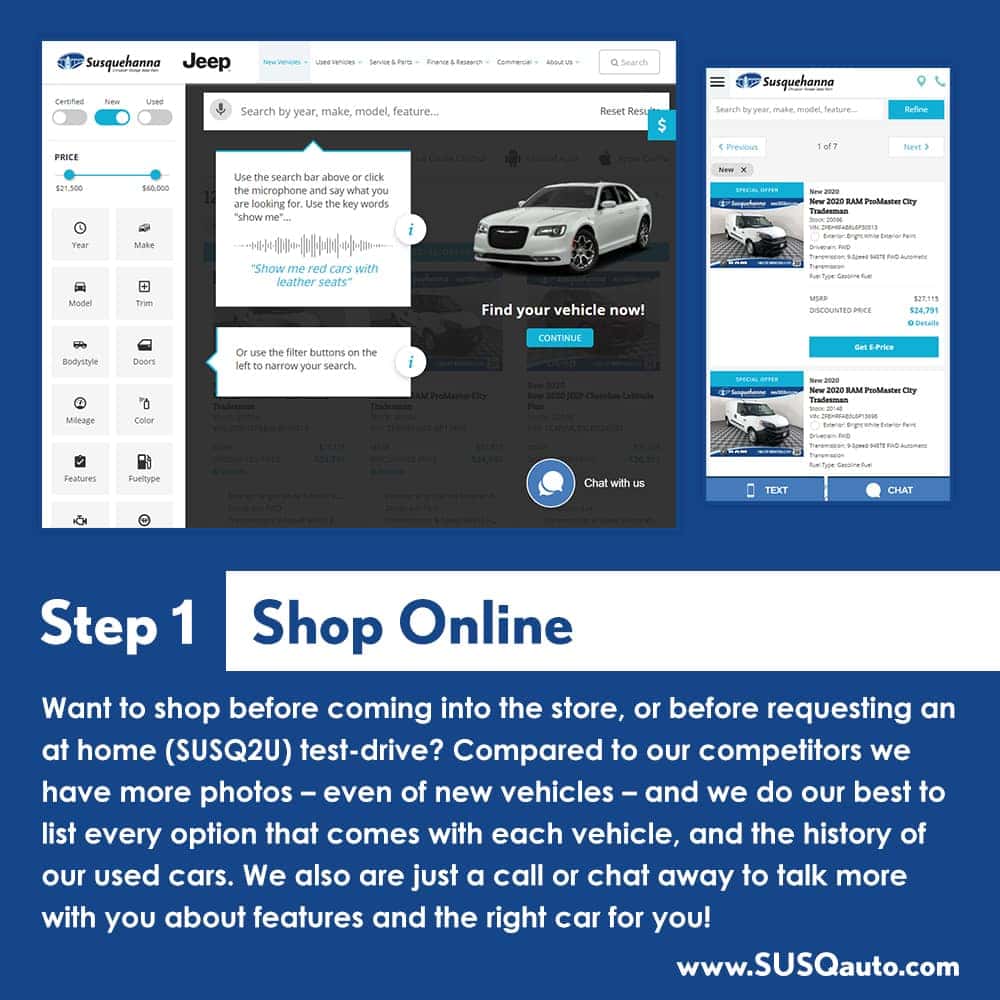 Step 1
This is already how most people start when they are looking for a car, but here's what makes us a little different. Compared to our competitors we have nearly double the photos – even on new vehicles, allowing you to shop in the comfort of your home or office. We also do our best to list every option the comes with each vehicle, and every pre-owned vehicle comes with a CarFax Vehicle History Report. You can also reach out to our team of experts to get answers to any questions you may have about a vehicle. Start Shopping Now!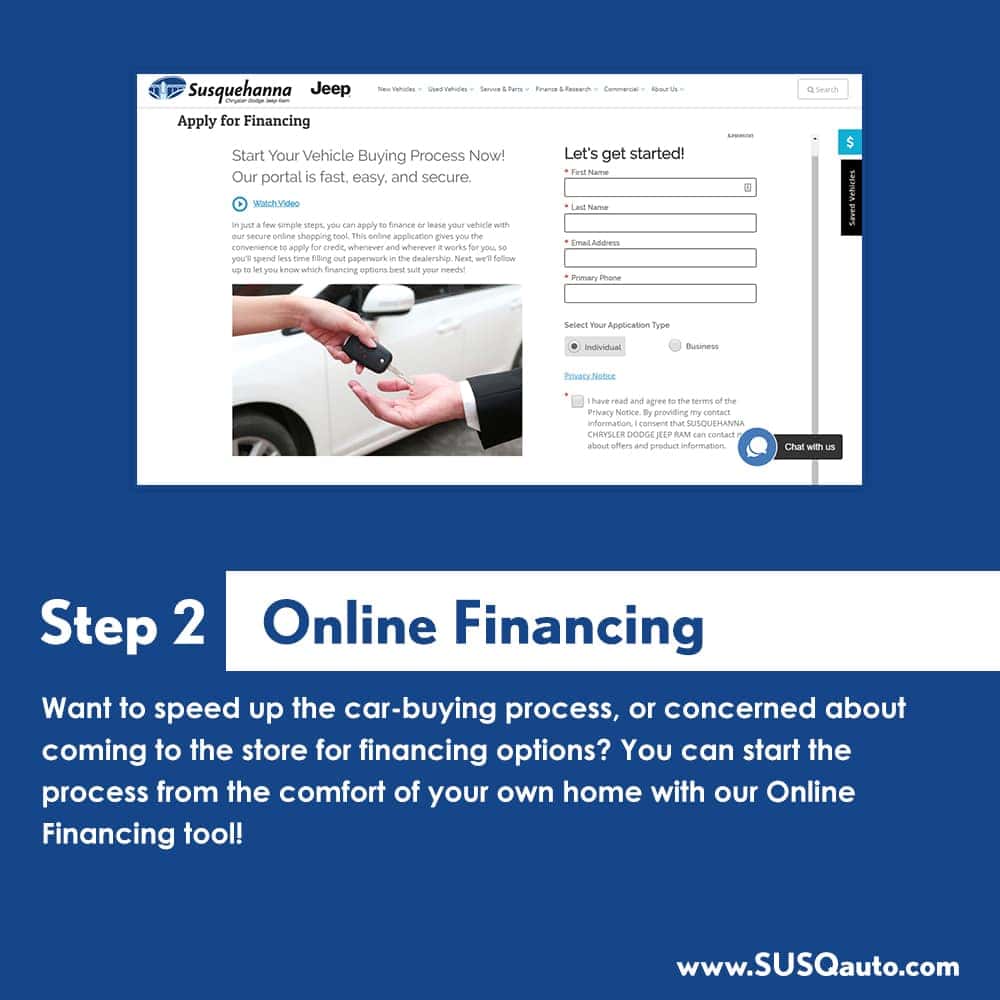 Step 2
Get a head start on your financing options by applying to finance or lease using our Online Financing tool. This conveniently allows you to apply for credit whenever works best for you, and you'll spend less time filling out paperwork when you come in. It's a win-win! Get started with the Online Financing Tool now.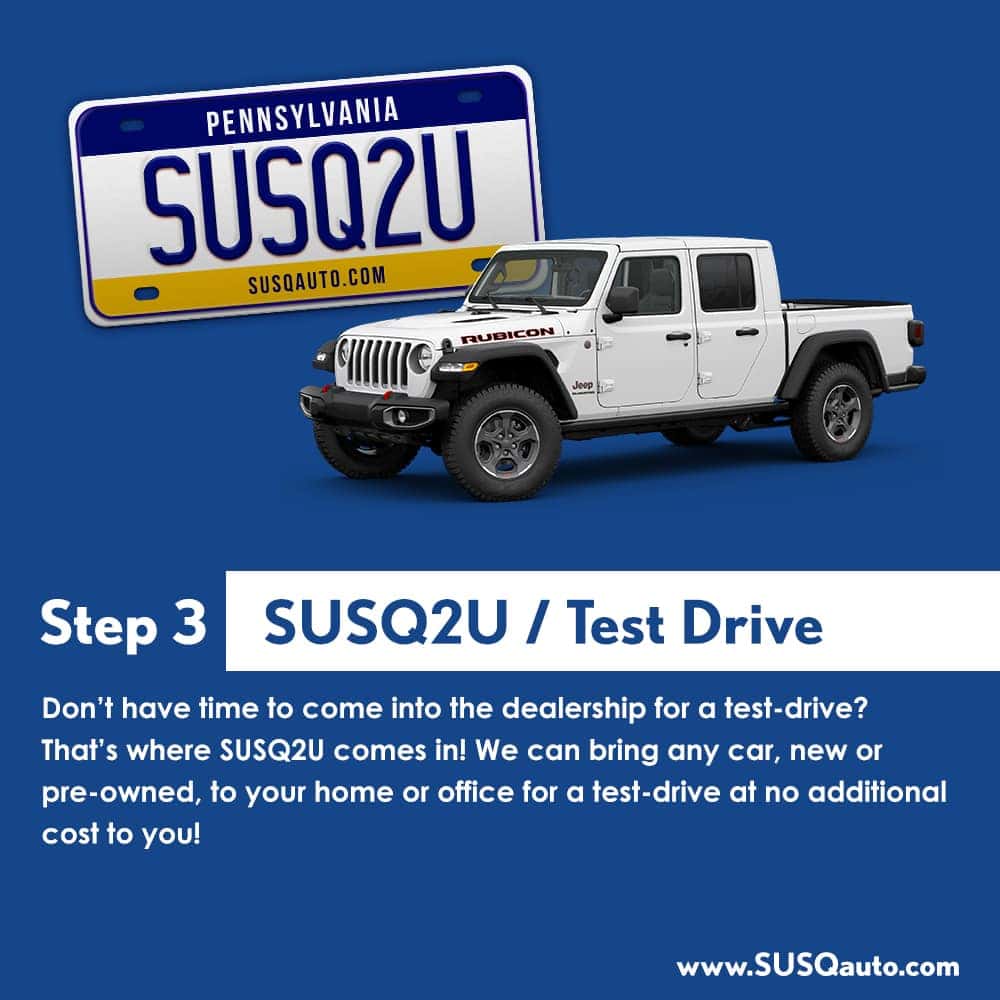 Step 3
Let's say you have a busy schedule that prevents you from stopping in for a test-drive. We'll bring any car, new or pre-owned to your doorstep to see if it's the right one for you! It's easy and you can schedule it with us right now!